Hiking Tours Kauai offers customized day hikes on the Hawaiian island of Kauai, Our local guides are passionate about sharing their knowledge of wildlife, history, and culture of Kauai.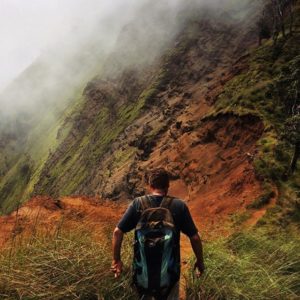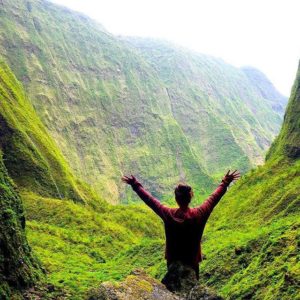 Off the beaten path and trails that only locals know about, arrive safe and enjoy Kauai's most remote areas and beautiful landscapes. Tours are customized to meet your needs and interests. All adventurers of all ages and ability levels welcomed. Hiking Kauai is a privately owned outfit, that specializes in outdoor adventure and hiking for all types of people. There is no large groups to take away from your experiance and as a small, locally owned and operated company, we can give you the personal attention and care that you want and need.  Take in the best views Kauai has to offer at your own pace and in your own private group. Guarenteed to be the highlight of your trip. Explore and adventure the garden island of Kauai through the eyes of a local. Hiking Kauai will keep you in awe with beautiful lush scenery while guiding you through some of Kauai's divserse landscapes all while keeping you safe and having fun. Book now and go HIKING KAUAI.
Views of Napali coast, Kokee state park, Waimea canyon, Alakai swamp, The Blue hole, sleeping giant. Hikes range from 2-4 hours. We offer guided half day hikes and full day hikes. Our local guides take you to their favorite local spots and share knowledge of the location history of the island. We want to teach and educate visitors with the  knowledge of Kauai and really enrich your minds by teaching you about all the different wildlife/plants, and history/culture of the beautiful island of Kauai.
Hiking Tours Kauai Hawaii offers adventure hiking tours in Kauai Hawaii to some of the most breathtaking hiking trails in Kauai HI
---